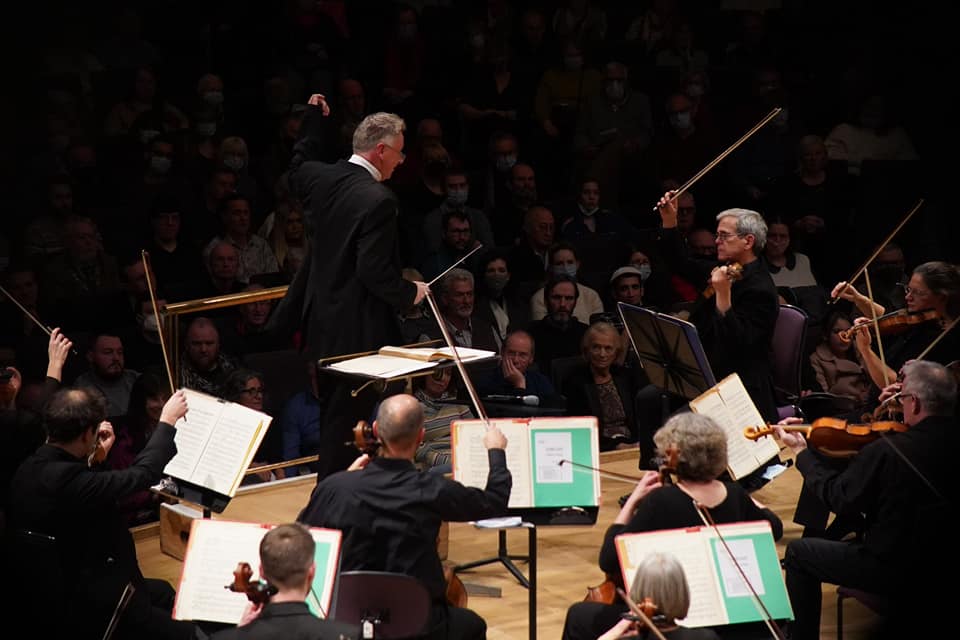 On December 2nd 2021 Christine's tribute to the northern lights "Calling the Aurora" had its world premiere by
the Hallé Orchestra
at Bridgewater Hall in Manchester, England. The piece was picked out to be part of
the Finlandia concert
featuring the Nordic composers Grieg, Sibelius, Alfvén
and
 Christine Hals.
Sibelius
- Finlandia
Grieg
- Piano Concerto
Alfvén
- Swedish Rhapsody No.1, 'Midsummer Vigil'
Sibelius
- Valse triste
Christine Hals
- Calling the Aurora (Northern Lights Kulning)
Grieg
- Peer Gynt Suite: selection
Conductor:                                  Featuring:

Stephen Bell
Elisabeth Brauß,
piano
Perfect for winter, this concert celebrates the mystery and beauty of the far North. Two of the most famous pieces by Norwegian Edvard Grieg feature: his musical tableaux for
Peer Gynt
and his stunning Piano Concerto, with its beautiful central
Adagio
, which will be performed by BBC New Generation Artist and Terence Judd-Hallé Award recipient, pianist Elisabeth Brauß. Film composer and vocalist Christine Hals, known for her Scandinavian herding call in Disney's
Frozen
, brings the unique sound to her '
Calling the Aurora
'. Hugo Alfvén contributes his light-hearted
Midsummer Vigil
, a symphonic rhapsody that gets right to the heart of his homeland's folk music, whilst Sibelius is represented by his haunting and melancholy
Valse triste
and his stirring tribute to his homeland,
Finlandia
.
Read more about it on
Planet Hugill