News

PRESAVE THE MUSIC FOR NARVIK
Be one of the first to hear the soundtrack for the WWII movie NARVIK
Just click the photo beneath or this link:  PRESAVE NARVIK
The Battle of Narvik has its premiere on December 25th 2022
The Norwegian WWII movie "Kampen om Narvik – Hitler's første nederlag"/  "The Battle of Narvik – Hitler's First Defeat" will finally have its long awaited world premiere on December 25th, after being delayed by last minute corona lock downs and the Ukraine war. The film, directed by Erik Skjoldbjærg and produced by Aage Aaberge and Live Bonnevie at Nordisk Film, will have its red carpet premiere in Narvik on December 10th and on December 15th in Oslo. We are all very excited to see this strong movie being released to an eagerly waiting audience.
Christine composed theme for League of Legends Champion "Udyr – the Spirit Walker"

This summer Christine was asked by Riot Games to compose a new theme for League of Legends Champion Udyr – the Spirit Walker with Irish composer Colm McGuinness. You can hear the result in the video above or you can read more about it under Music.
The track has in few days been streamed over 5 million times on different platforms, 3 million for the Game Play Trailer alone, which tells how huge the League of Legends brand is.
 Christine co-wrote with power metal band Borealis 
Christine was invited to co-write and sing on the Canadian metalband Borealis latest album called Illusions. The track she worked on is called Illusions and is the opening track of the album which was met with raving reviews. In August Christine filmed a music video for Illusions in her home town, Nordkjosbotn, in Northern Norway.
---
 2021
Calling the Aurora had its world premiere by the Hallé
 On December 2nd 2021 Christine's tribute to the northern lights "Calling the Aurora" had its world premiere by the Hallé Orchestra at Bridgewater Hall in Manchester, England. The piece was picked out to be part of the Finlandia concert featuring the Nordic composers Grieg, Sibelius, Alfvén and Christine Hals.
Sibelius- Finlandia
Grieg- Piano Concerto
Alfvén- Swedish Rhapsody No.1, 'Midsummer Vigil'
Sibelius- Valse triste
Christine Hals- Calling the Aurora (Northern Lights Kulning)
Grieg- Peer Gynt Suite: selection
Conductor:                                  Featuring:
Stephen Bell                                   Elisabeth Brauß, piano
Perfect for winter, this concert celebrates the mystery and beauty of the far North. Two of the most famous pieces by Norwegian Edvard Grieg feature: his musical tableaux for Peer Gyntand his stunning Piano Concerto, with its beautiful central Adagio, which will be performed by BBC New Generation Artist and Terence Judd-Hallé Award recipient, pianist Elisabeth Brauß. Film composer and vocalist Christine Hals, known for her Scandinavian herding call in Disney's Frozen, brings the unique sound to her 'Calling the Aurora'. Hugo Alfvén contributes his light-hearted Midsummer Vigil, a symphonic rhapsody that gets right to the heart of his homeland's folk music, whilst Sibelius is represented by his haunting and melancholy Valse tristeand his stirring tribute to his homeland, Finlandia.
Read more about it on Planet Hugill 
Christine is scoring WWII movie – the BATTLE OF NARVIK!
 The movie is directed by Erik Skjoldbjærg and produced by Aage Aaberge and Live Bonnevie at Nordisk Film. Visit Battle of Narvik – the Movie – to learn more about the film and some of the history behind it. You can watch the trailer (and hear some of the music) in the video below.
The film premieres December 25th.
     Calling The Aurora reaches over 1 Million streams on Spotify!
In January 2021 Christine's tribute to the Northern Lights reached over 100.000 streams in one month on the streaming platform Spotify, with over 6000 listeners a day. This is a new record and the track has over double the plays per 24 hours as the songs Christine sings for Frozen 2.
As of February 14th 2021 Christine had over 100.000 unique listeners on Spotify each month.
In July Calling the Aurora reached the magic 1 Million streams.
The photo is from March 2016 when Christine and Northern Lights photographer Ole Salomonsen had a photoshoot in a mountain river in Troms, Northern Norway, where Christine's from. She tried a new kulning call she had made for the Northern Lights in hopes of making them appear. After almost 2 hours in the river the lights finally appeared. Christine and Ole made a video of this and Christine later went on to make an orchestral piece around the calls which she recorded with the Budapest Scoring Orchestra. The video has been very popular on YouTube – you can watch it here: Calling The Aurora.
---
 2020
During the Berlinale – Berlin International Film Festival and the Nordic Film Music Days Christine had the great honor to sit in a panel with Helga Truepel who as a member of the European Parliament has done significant work to protect music rights. Other people in the panel was British composer Chris Smith who as member of the ECSA – European Composer and Songwriter Alliance Coercion group protested against composers being bullied into surrendering their copyright by TV companies. Norwegian Kai Robøle Music publisher and founder of Arctic Rights who works to ensure that the rights of composers and music publishers are managed locally in competition with big international players. The prolific Swedish film composer Jon Ekstrand, currently scoring Marvel's Morbius. The panel discussed the dangers and consequences of coercion in film music business and what precautions can be made. It was moderated by Alfons Karabuda president of ECSA, executive chairman of SKAP and expert in the field of artistic rights to the UN Human Rights Council.
Other people invited to speak at this year's Nordic Film Music Days were multi award winning Hildur Guðnadóttir composer of Joker and Chernobyl who spoke about how writing the score to the script of Joker affected the film.
Christine was also invited to speak for a group of film students from the Norwegian film school Danvik FHS. Also here in good company, as Oscar winning producer Nicolás Celis spoke about his work on Roma and the path to where he is now, right before Christine stepped on the stage to speak about working in the US vs in Norway. You can read more about it here: "You Gotta Help Each Other!"
                                   Northern Skies premiered by The Puerto Rico Symphony Orchestra
On January 18th two of Christine's orchestral pieces were performed by Orquesta Sinfónica de Puerto Rico
It was the premiere of the piece Northern Skies, which is a tribute to the Northern Lights and the other piece performed was Storms of Freya, which already premiered in Rousse Opera House, Bulgaria in 2017.
The concert "Three Composers With Three Stories" took place at the Pablo Casals Symphony Hall in Santurce Saturday, January 18 and featured Christine Hals along with 5 other international composers; Vivian Aguiar-Buff, Veronica Quevedo, Chikako Iversen, Amy Mareie Beach, Cindy O'Connor.  The concert was conducted by maestro Rafael Enrique Irizarry.
"It is very important for us that there is representation of female composers at our concerts. This way we continue to motivate and empower future generations of women to become interested in classical music as a creative and artistic space where they can be successful," assured the executive director of the Musical Arts Corporation (CAM), Carlos Ruiz Cortés.
---
 2019
Christine is Norwegian Queen Iduna in FROZEN 2


Listen to Christine sing the song "All Is Found" – "I elven finnes alt" a lullaby about the magical river where all the answers lie.
FUN FACT-  the siren in the film is young Iduna played by Norwegian artist AURORA – in the original Frozen Christine was the one doing the magical calls that Elsa kept hearing whenever she was using her snow powers. In Frozen 2 those calls are more prevalent and are the plot of the whole story. Read more under MUSIC.

INCLUSION SALON – CONCERT 
On September 7th Christine was one of the composers who were asked to compose and perform music at the very first INCLUSION SALON
This is a concert initiative to help promote minorities within the media world, and women are truly a minority within the world of film and music. There are less than 2% female film composers working today. Christine wrote a piece with ancient Norse lyrics "Hvárt býr Guð?"  which means "Where Does God Dwell?" for soprano, choir led by Baraka May, string quartet led by Nina Evtuhov, piano Mike Lang and percussion MB Gordy. The concert was hosted by Michael Levine and Mirette Seireg and produced by Mpath, North Music Group (Abby North) and APM Music. Penka Kouneva was the music director. (photo James Jacoby)
IMAGES AND THE WORLDS OF BEING
The immersive movie Images and the Worlds of Being  directed by Kirsi Nevanti and scored by Christine premiered on April 24th in Stockholm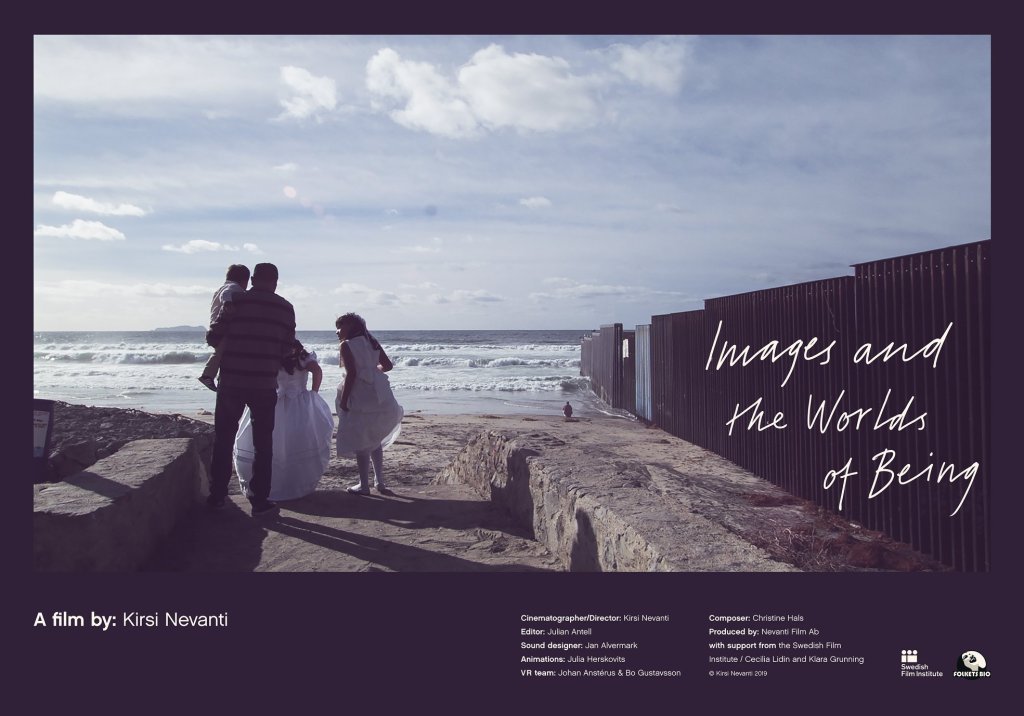 The movie is a VR experience where you're actually immersed in watching 72 minutes of film spread on 4 different screens in 18 minutes. I had to work mathematically and experiment a lot back and forth to make the music fit with the images and Kirsi's strong vision. We stretched the music in time which I believe fits perfectly with the idea of "parallel realities and creativity" which is the foundation Kirsi built this project on.
---
 2018
FEATURED VOCALIST in ANT-MAN and the WASP 
You can hear Christine's characteristic kulning in Marvel's Ant-Man and the Wasp scored by Christophe Beck.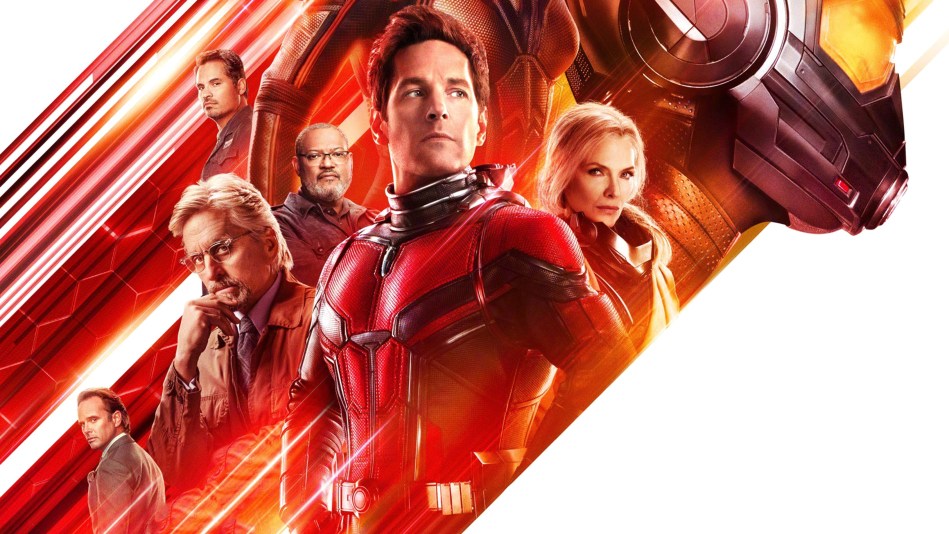 JERRY GOLDSMITH AWARD NOMINEE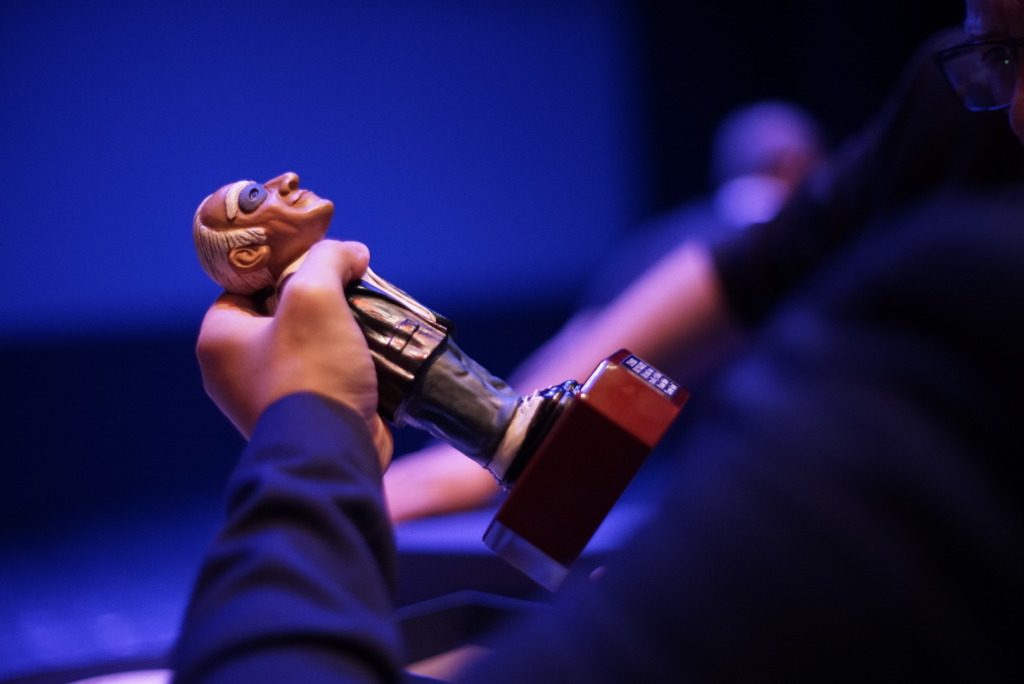 Christine was one of the nominees for a Jerry Goldsmith 2018 Award. Selected from a total of 131 score submissions, Christine's piece "Calling the Aurora" was one of the 10 nominee's in the category Free Creation.
GOLDEN BOY - Film Composer & Music Supervisor
In addition to being the film's score composer, Christine was also music supervisor putting her in charge of the film's full musical arch. Golden Boy had a total of 11 diegetic songs and Christine wrote and produced 4 of them in addition to finding and placing the other 7. One of the artists on the film was the rapper V Knuckles aka Rahim Muhammed and the rap songs "On a Mission» (click link), "Getting It Done" and "Throw Dat" which fit the film's vibe perfectly.
The opening song "On Top Of The World" features Christine's brother as vocalist and was specifically written for this film.
Golden Boy premiered at the FilmOut Festival in San Diego June 8th 2018 .
LEAGUE OF LEGENDS - Nunu & Willump – A Boy and his Yeti
Once again Christine's Nordic voice is featured in League of Legends by Ornn composer Kyle "Kole" Hicks. This time for the login screen of Freljord Champion Nunu and his Yeti friend Willump. At about 2min36s you can hear Christine's voice.
"After Nunu discovered the fearsome monster of legend was just waiting for a good snowball fight, he and Willump became the best of friends."
GOD OF WAR – with the Vitamin String Quartet
On June 13th Christine performed the music from video game God of War with the Vitamin String Quartet at the Novo Theater in Down Town LA for the E3 Gaming Convention 2018.
Musicians; Paul Jacob Cartwright, Amanda Lo, Lauren Elizabeth Baba and Derek Joseph Stein. The music was written by game composer Bear McCreary, arr by Edward Trybek. Host and producer of the show, Geoff Keighley.
MAJESTIC LANDSCAPES – At the Berlinale
In February Christine was invited to open the Nordic Film Music Days in Berlin with her composition "Majestic Landscapes" that she sang for her film composers colleagues, producers, directors and other industry professionals attending the Berlin Film Festival. This video from her hometown Nordkjosbotn was screening behind her.
CALLING THE AURORA – The Northern Lights
Listen and watch as Christine calls the Northern Lights in a river….
Calling The Aurora – is a collaboration with Northern Light photographer Ole C. Salomonsen. The music was recorded with Budapest Scoring Symphonic Orchestra and Choir. Christine is using her special herd call technique kulning to make the Northern Lights appear.  This is the same technique as she used while calling the snow in Disney's Frozen.
---
 2017
LEAGUE OF LEGENDS
 Christine was a featured vocalist for League of Legends composer Kyle "Kole" Hicks teaser for new champion Ornn, Path to Hearth-Home

AERO ORIGINS
 Christine scored the animated sci-fi web series Aero Origins by director Arturo Vargas, Desertski Films.
Christine's music for "Aero Origins" won the World Fest Award for best music in April 2018. In 2015 Christine's music for "Aero" won for best music in the live action category at the same film festival.
---
 2016 
 EINAR 
Christine scored the viking movie Einar by Trifilm Pictures. Here's a video from when she composed Sveina's theme in the Norwegian mountains. She also recorded ancient Norwegian instruments with the Sami musician and instrument maker Øistein Hanssen and her brother Mads Hals singing 1100 year old lyrics from the viking era.
---
2013
FROZEN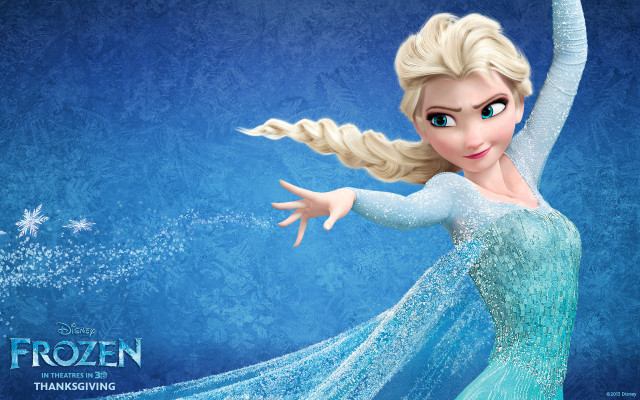 Christine's voice is featured in Disney's Frozen!
In addition to the singing she also wrote lyrics in ancient Norse for the film with original music by Christophe Beck. In the Coronation Scene you can hear the choir piece Heimr Árnadalr sung in the extinct Viking language, Norse.
"Christine Hals – the Norwegian Force of Nature" – DT-BB
"Regional instruments and soloist Christine Hals' kulning are both used throughout these opening tracks to great effect. The kulning — a high-pitched Scandinavian herding call — later acts as a thematically resonant detail in "Whiteout" as Anna calls out in a search through a blinding blizzard"

"Beck's underscore includes the Norwegian bukkehorn (ram's horn) and Norwegian-born, L.A.-based singer Christine Hals' "kulning", a high-pitched vocal technique that was once used to call cattle down from Scandinavian mountain pastures."   – Variety by Jon Burlingame

LOS ANGELES FILM CONDUCTING INTENSIVE

Christine was one of 12 participants in Maestro David Newman and Angel Velez very first conducting workshop Los Angeles Film Conducting Intensive January 14-17 2016. At the end of the 4 day intensive, Christine conducted a 67 piece orchestra playing her new piece Northern Skies at the Eastwood Scoring Stage at Warner Bros Studios.

On June 24th 2017 Christine conducted her piece Storms of Freya in a concert with the Rousse Philharmonic Orchestra at the Rousse Opera House in Bulgaria.

The Los Angeles Film Conducting Intensive was arranging the concert and the main conductors, Angel Velez and Conrad Pope, were conducting film music from Hollywood classics.